Testimonials
Don't just take our word for it, hear what our client's have to say...
Excellent Service @ Onezo
Onezo have provided high levels of skill and knowledge working to upgrade and maintain our IT systems. We could not operate without them. It's a huge relief knowing that they are there and locally. I cannot recommend Onezo more highly.
Jim Jones
Managing Director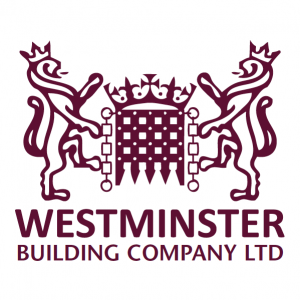 On behalf of Pearce Group, I would like to thank onezo for your technical assistance in sorting out our computer problems and in particular the help and advice I received from Tom.

Tom's help was invaluable, and I am extremely grateful.
Harry Everington
Chairman

Following a change in service by our internet provider we were left down for hours with little communication or support, we got in touch with a local derby based IT business called Onezo to see if they could assist, they were onsite within the hour and got us back up and running, we have since taken out an IT support contract for any future advice or assistance.
Paul Hurst
Managing Director

As a business working in the care industry it is imperative our IT is running smoothly and most importantly secure. onezo not only provide our day to day support but also advise on best working practices and plan our IT infrastructure for the future. It was clear from the beginning, onezo was a partner we could trust, knowing they will be honest and open with us at all times. We are heavily investing in our IT infrastructure to take us forward as a business and the results are already obvious.
Paul
Business Manager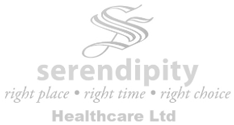 Eco Vape Ltd have just started working with onezo. Their knowledge and service delivery is excellent. Highly recommended.
Robert
Managing Director

Hobsons have worked with Andy for many years and he has always been an invaluable asset to call on. He knows our systems inside out and because of that, any issues we have get dealt with quickly.
When Andy founded Onezo it was an easy decision to make to follow him. Since then we have jointly developed a medium term strategy to improve not only our IT systems but also our telephony.
The good thing about Andy is that he can communicate on all levels. Its not all jargon. Not only that but the Onezo contract is straightforward. No hidden termination pitfalls.
Jim Scully
Director

We required Onezo to overhaul our current IT systems and processes, we had increased in size very quickly and needed a more robust system to deal with this and set us up for our future growth ambitions.
From day one we have had a brilliant service from the Onezo team, They are always available and make time for us whenever we have any queries. We consider Onezo as part of our team rather than just our IT support provider and we look forward to continuing to work with Onezo for all our future IT and communications solutions.

Nicola
Finance Director

Running a growing business can be a real challenge not least from a technological point of view. We made the mistake of using multiple suppliers for IT support, leased lines, mobile phone contracts, landlines/VoIP and hardware purchasing. Of course, this brought all the problems associated with having to deal with different companies for support, billing & day-to-day communication.

Signing up with Onezo brought an end to all of these problems. Now we pay one monthly direct debit for all of those services and we call one phone number if we need support. Onezo has provided a perfect business solution allowing us to focus on growing the business.
Martin
Regional Director

We asked onezo to come in and address problems that were not being resolved by our current supplier. After fixing our IT problems to great satisfaction, we decided as a business it would be worthwhile in taking out a onezo contract for any advice or assistance in the future, which to date has improved invaluable. Thank you very much.
Beverley
Sales Director